Nike App
Everything you'll ever need from Nike, in one place. The Nike+ app onboarding creates a highly personalised and streamlined store, and a curated feed providing expert guidance from the world's greatest athletes. A game-changing feature "Reserved for you" rewards loyal Nike fans with first access to upcoming products and events, based off their buying habits and likes. I worked on the Visual Design of the app within a core team at AKQA, collaborating with Designers at Nike.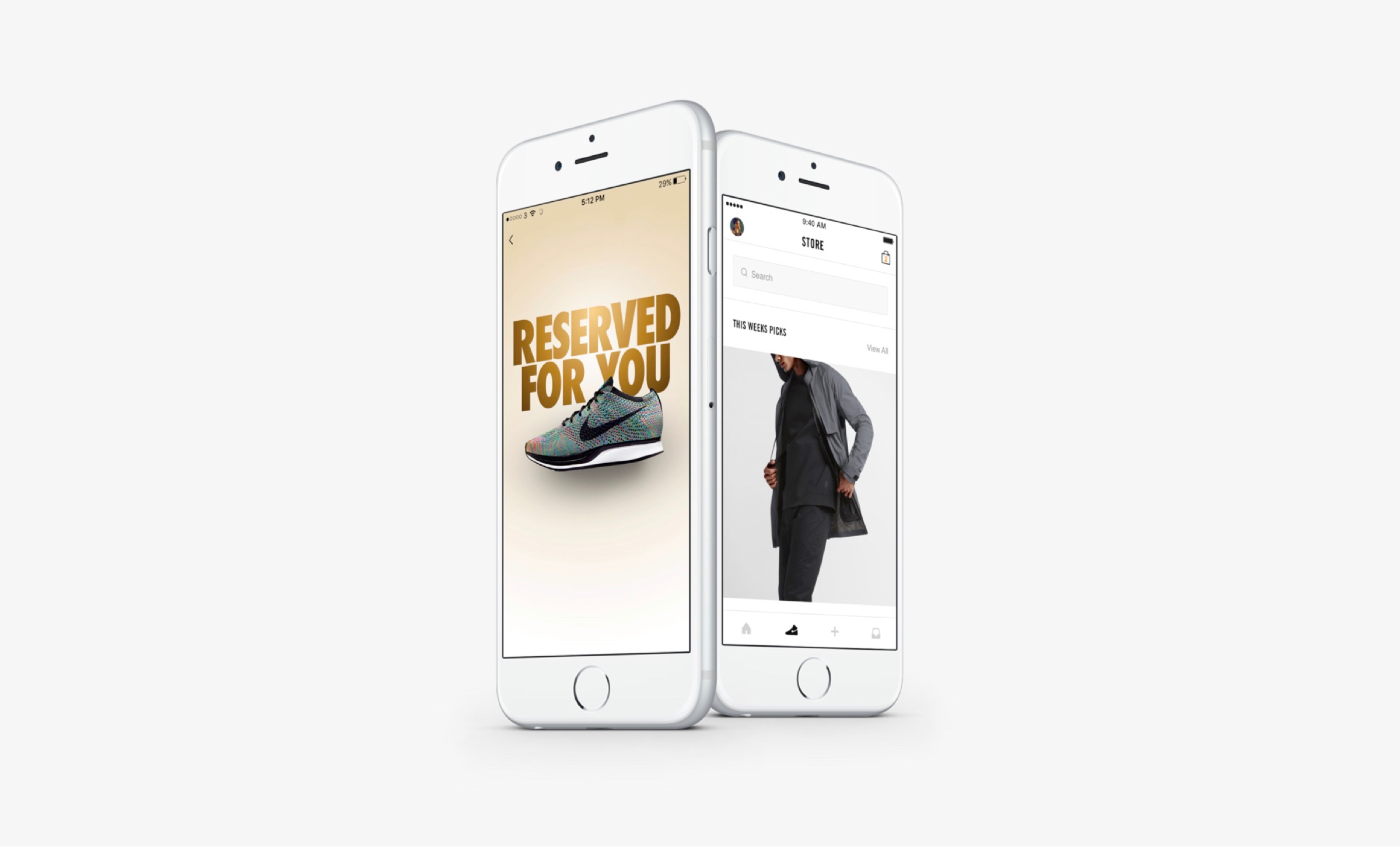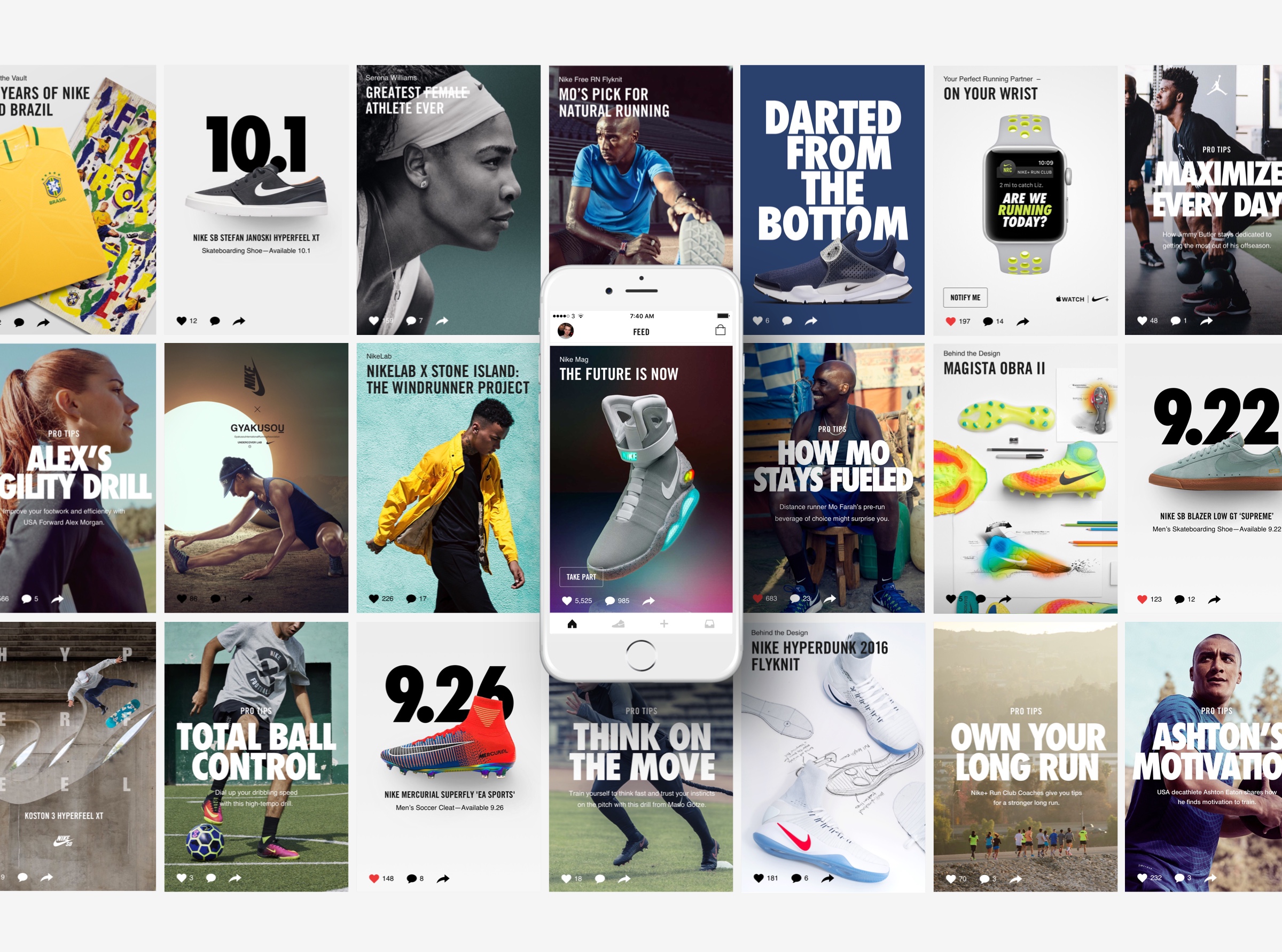 Ahead of the game
The Home feed keeps Nike fans ahead of the rest with the latest releases and is perfect source for what matters to them. For those who are competinig in sports, the Home tab also provides regulary updated training tips and inspiration from the very best.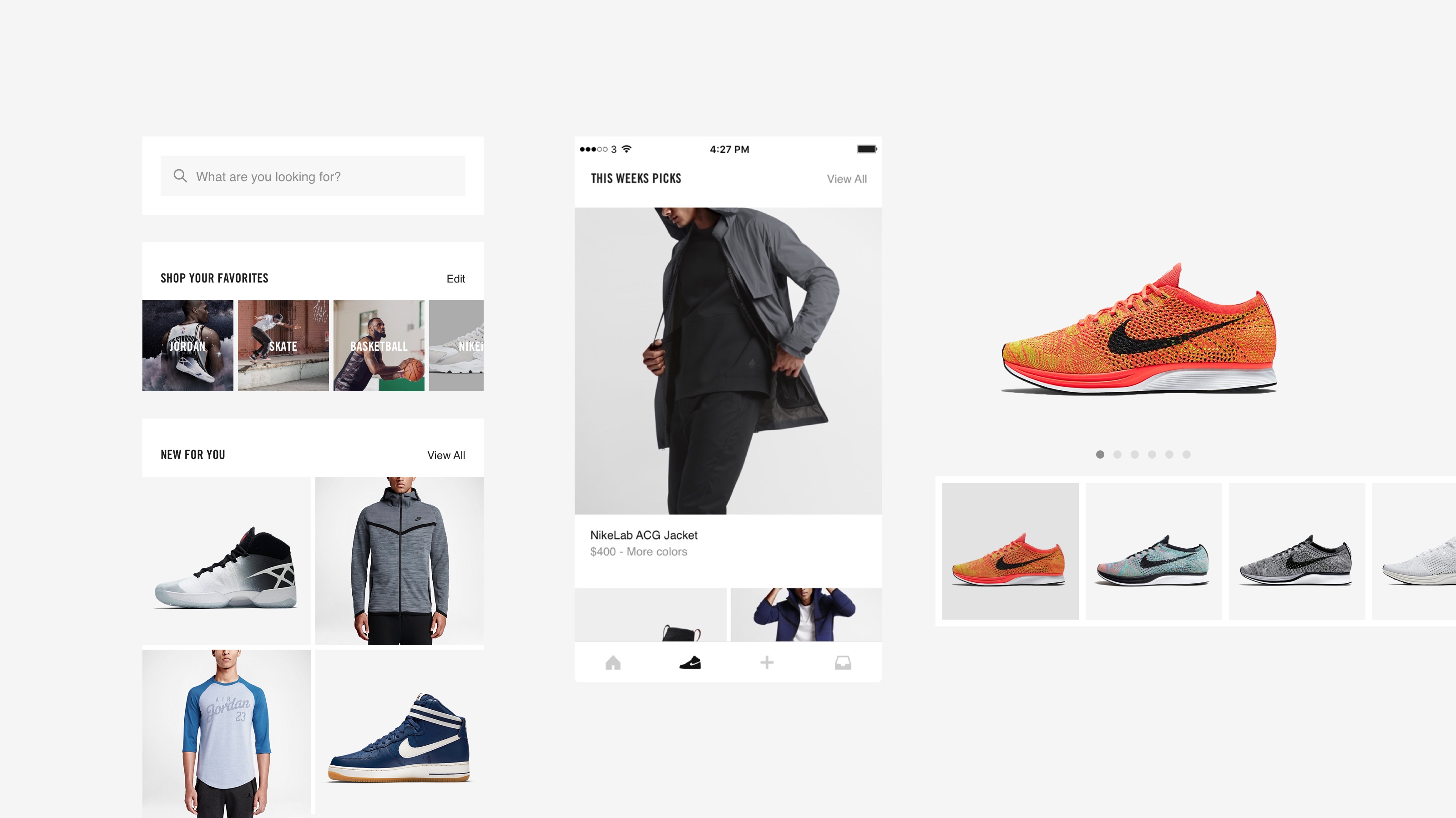 No store is the same
The shopping experienced is focused on what appeals to you. A weekly updated selection is provided, based on their previous taste and interest. The experiecne is streamlined as much as possible. Categories are prioritised based on preferences and activity, product availabilty is adjusted for your size and payment integration with Apple and Android Pay makes the process smooth and quick.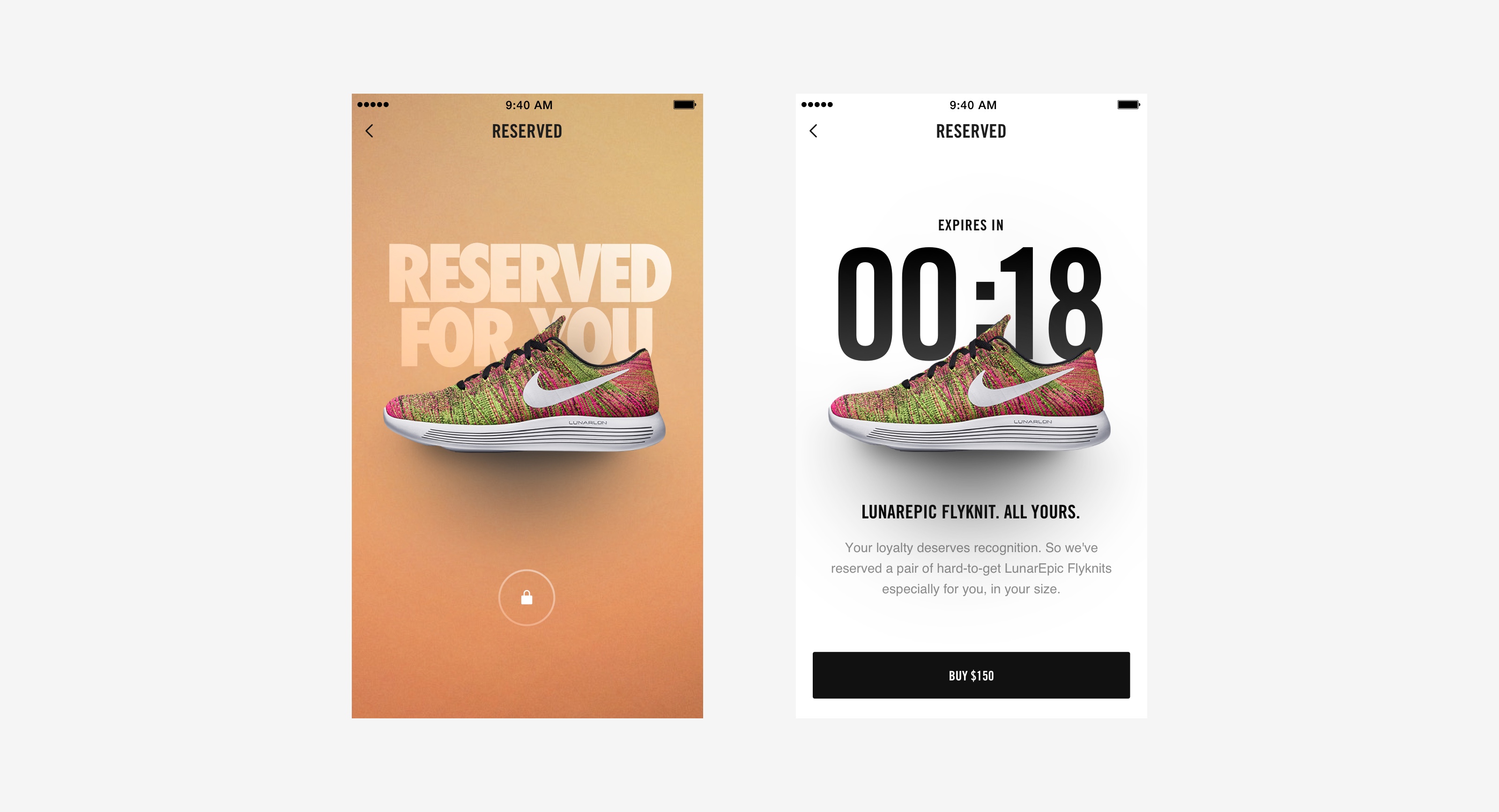 Earning exlcusive access
A special feature from the app, Nike "Reserved for You" gives loyal customers the opportunity to get the hottest relases and limited edition colourways before anyone else. They can also be earned through other Nike app integrations e.g. as a special achievement via Nike Run Club.